Computing and Cybersecurity
Computing courses including Cybersecurity (Network Security), Network Engineering, and Software Development are based at our new City Campus Manchester.
COMPUTING AND CYBERSECURITY COURSES
Want to learn programming languages, software engineering, information security, data science and more? If you are excited by the potential of digital technology and want to be at the forefront of the next big digital advancement, then you'll thrive on one of our Computing courses. 
 
Whether your ambition is to thwart cyber-criminals, develop futuristic security systems as a security engineer or specialise in digital forensics, we'll give you the technical skills you need. We can help you open the door to a stimulating career in cybersecurity and computing, so you can thrive in the exciting, forward thinking digital sector.  
Whether you're studying part time or full time, our wide range of computer science courses offer the ideal environment for you to explore your talent, collaborate, network and build your experience. You'll also be among the first students to use the fantastic facilities at our brand-new City Campus Manchester. Based directly opposite the AO Arena the campus will be home to our School of Computing and Cybersecurity.  
SCHOOL OF
COMPUTING, AND CYBERSECURITY
As a student of our School of Computing and Cybersecurity, you'll benefit from learning in industry-standard, state-of-the-art facilities at our brand new City Campus Manchester.
Our goal is to help you to secure employment or that much sought-after promotion when you graduate, which means you can expect to be treated as an individual, rather than a number. Our tutors will get to know you and ensure you receive the help you need to succeed. So, if you want to benefit from smaller class sizes and one-to-one support when it's needed, look no further.  Everything is a little more personal here and don't be surprised if your fellow students are keen to lend a helping hand as well – we're all in it together.
Our links with industry partners are another thing you'll benefit from – you can look forward to work experience opportunities and the chance to network and build your contacts.
DIGITAL PROSPECTUS
Access our digital prospectus for information, advice and exclusive content tailored to your interests.
MEET SOME OF THE TEAM
Our staff are experts in their field and hold a varied range of professional and industry experience. Their support and dedication ensure you are guided, supported and encouraged to learn and achieve within Computing and Cybersecurity.
OUR FACILITIES
As a computing student you'll learn at our brand new City Campus Manchester, in facilities that have been designed alongside industry to ensure you're learning in spaces that mirror the environment you'll be working in once you graduate. These include:
A dedicated Cisco lab
An operations systems lab
A CCNA room with an adjoining patch room
A cyber-security lab with an adjoining security operations room
PC Suites and seminar room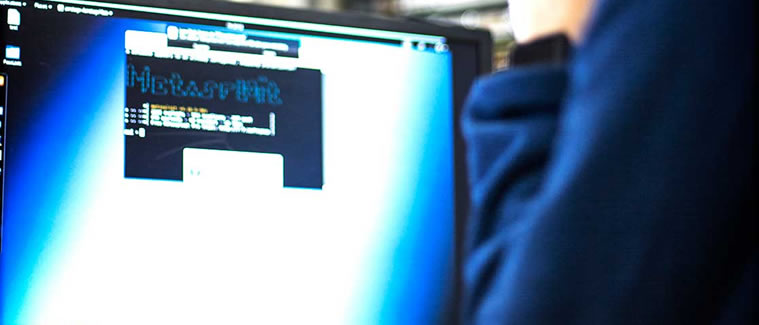 Programming is my career passion and applying for this course helped me succeed.
Case Studies
There are thousands of UCEN Manchester graduates who've found their future with our help.
Latest News
Get the latest news, views and stay up to date with what's happening at UCEN Manchester.