Construction and Engineering
Take your experience in the sector to the next level with our construction and engineering courses. 
ABOUT CONSTRUCTION AND ENGINEERING COURSES
If you are ready to take your career in construction to the next level and want to acquire the knowledge and skills to take on a management role, our course in Construction will give you the blueprint for career progression based on the solid foundations of your years of work experience in the sector. 
You'll learn advanced skills and techniques, as well as more about the management side of the construction industry, including problem solving skills so that you can immediately apply your learning to your role and start taking those next steps forward in your career.
SCHOOL OF
CONSTRUCTION AND ENGINEERING
As a student of our School of Construction and Engineering, you'll learn in industry-standard, state-of-the-art facilities at our Openshaw Campus, the perfect environment for you to excel.
Our goal is to help you move forward with your career, we know you'll have experience of working in the sector and understand what it takes to take that skill to the next level. Our smaller class sizes and individual approach means our team can help you excel. Our part-time offer is designed to ensure that you can still work alongside your studies, allowing you to retain balance in your life whilst also applying what you learn to your current role immediately. 
Whether this is the first step towards further higher-level studies or a qualification enabling you to move into management, we're here to help you succeed. 
DIGITAL PROSPECTUS
Access our digital prospectus for information, advice and exclusive content tailored to your interests.
OUR FACILITIES
Our Openshaw campus, situated close to the Etihad Stadium, was one of our first campuses which has now been redeveloped to ensure you have a great student experience. Many of the refurbishments we've been undertaking have been aimed at making the campus more homely, making it the ideal base for students who want to study with a smaller provider in the more traditional sense of the word! 
Upgrades include a newly improved Library with spaces for quiet study and group study pods as well as access to IT facilities, a brand new coffee shop serving Starbucks coffee, a refectory with hot and cold options and a brand new grab and go bar in the main atrium. 
Students based at Openshaw will also have access to our amazing new sport facility, featuring a six-court multi-discipline sport hall and 30 station gym and full-sized, floodlit 3G full multi-sport pitch.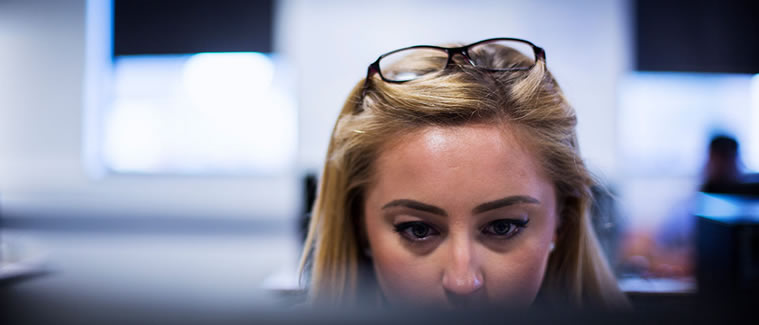 It is easy to approach my tutors for extra guidance – they really do go the extra mile.
Case Studies
There are thousands of UCEN Manchester graduates who've found their future with our help.
Latest News
Get the latest news, views and stay up to date with what's happening at UCEN Manchester.